Advice on photographic requirements when visiting Shumbalala Game Lodge
Posted on Mon May 10, 2021.
Planning your lens requirements can sometimes be a daunting task, especially if travelling from another country. There is nothing more frustrating than going on a few game drives and finding you have the wrong equipment. We have put together this document to help you get a better idea of what to bring along, and to make sure you get the most out of your experience with us. Shumbalala Game Lodge in the Thornybush Nature Reserve is an amazing place to enjoy your Wildlife Photography, however, the correct lens choices will make a big difference to your Safari.
Michael Tucker is a Professional Wildlife photographer and tutor. He is the owner of www.big5photos.com and runs successful Wildlife Photo safaris in Thornybush and other reserves in Africa. Keen to have him around on your next Photo Safari at Shumbalala? Ask us how.
Many reserves in Africa have a strict "no off-road" policy when it comes to enjoying wildlife, but in Thornybush Nature Reserve we can traverse off road most of the time. This means that we can get you really close to "premium" sightings. We only traverse off road for animals that fall into this category. We take good care of the fauna and flora while off-roading, making sure that we minimize the effect on the environment. Once we are at a sighting, we like to get up close and personal.
What is the best lens to bring along?
It is advisable to bring along a versatile zoom lens like a 100-400mm. These lenses can get you to a range of focal distances making it easy to capture those special moments. More often than not, we are relatively close to the big game. With that in mind, the functionality of a zoom lens is critical. We understand that certain prime lenses have superior quality versus their zoom counterparts, but there is nothing more frustrating than being too close to get a decent shot. You can also have the flexibility of trying different compositions with a zoom lens which is never possible with a single prime lens. See the examples below.
Saseka grooming – zoomed in @ 560mm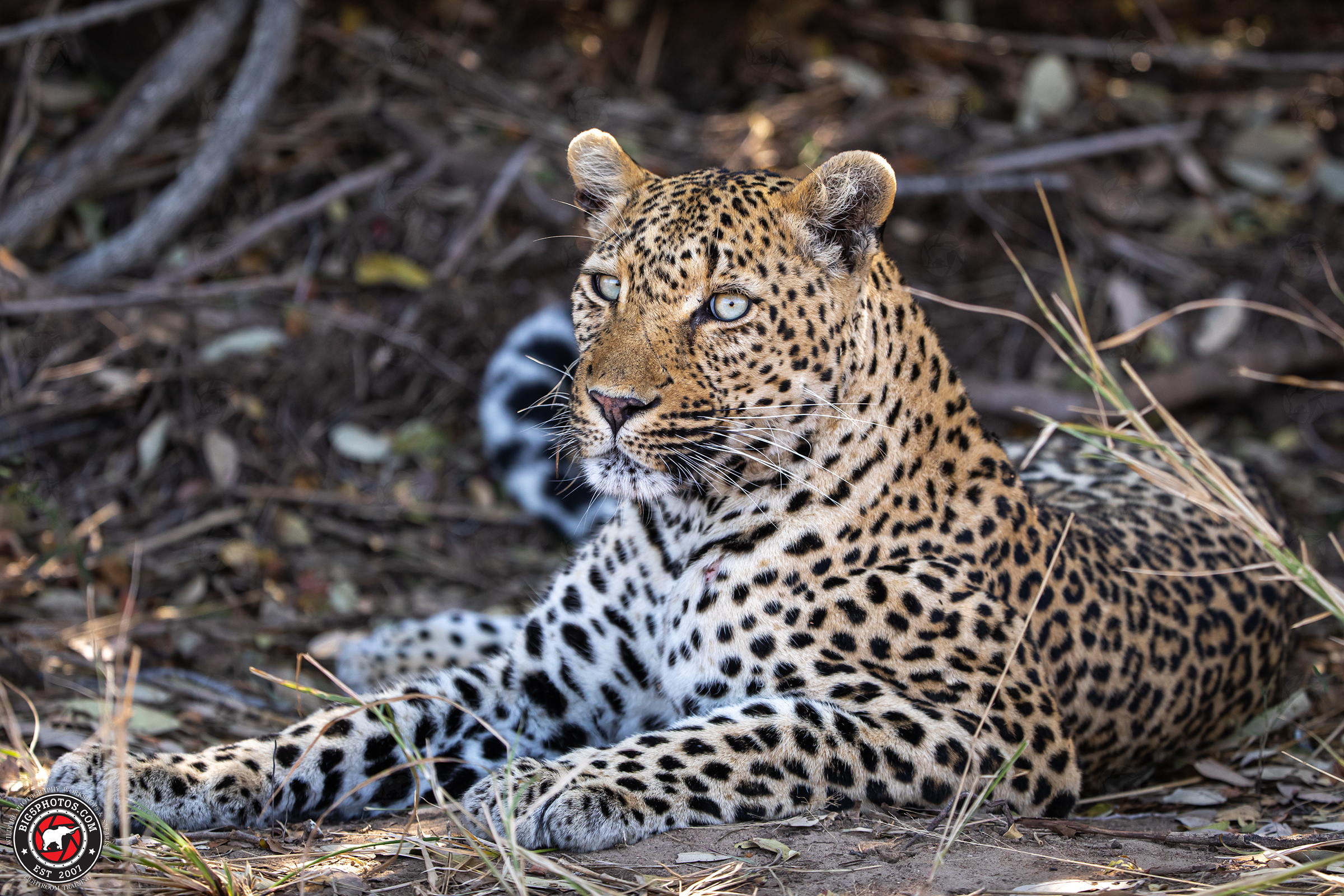 Saseka at the same sighting – zoomed out to 225mm
 
What about wider angles?
Do you want some wide-angle photos? Perhaps a landscape image of a sunset or some of the beautiful scenery, then it is advisable to bring along a wide-angle lens. There are many opportunities where you might want to use it. For example, a wider photograph of a sighting or a stunning sunset. A wider photograph will always give you a different perspective of the same sighting, so it is always nice to have different options available to you.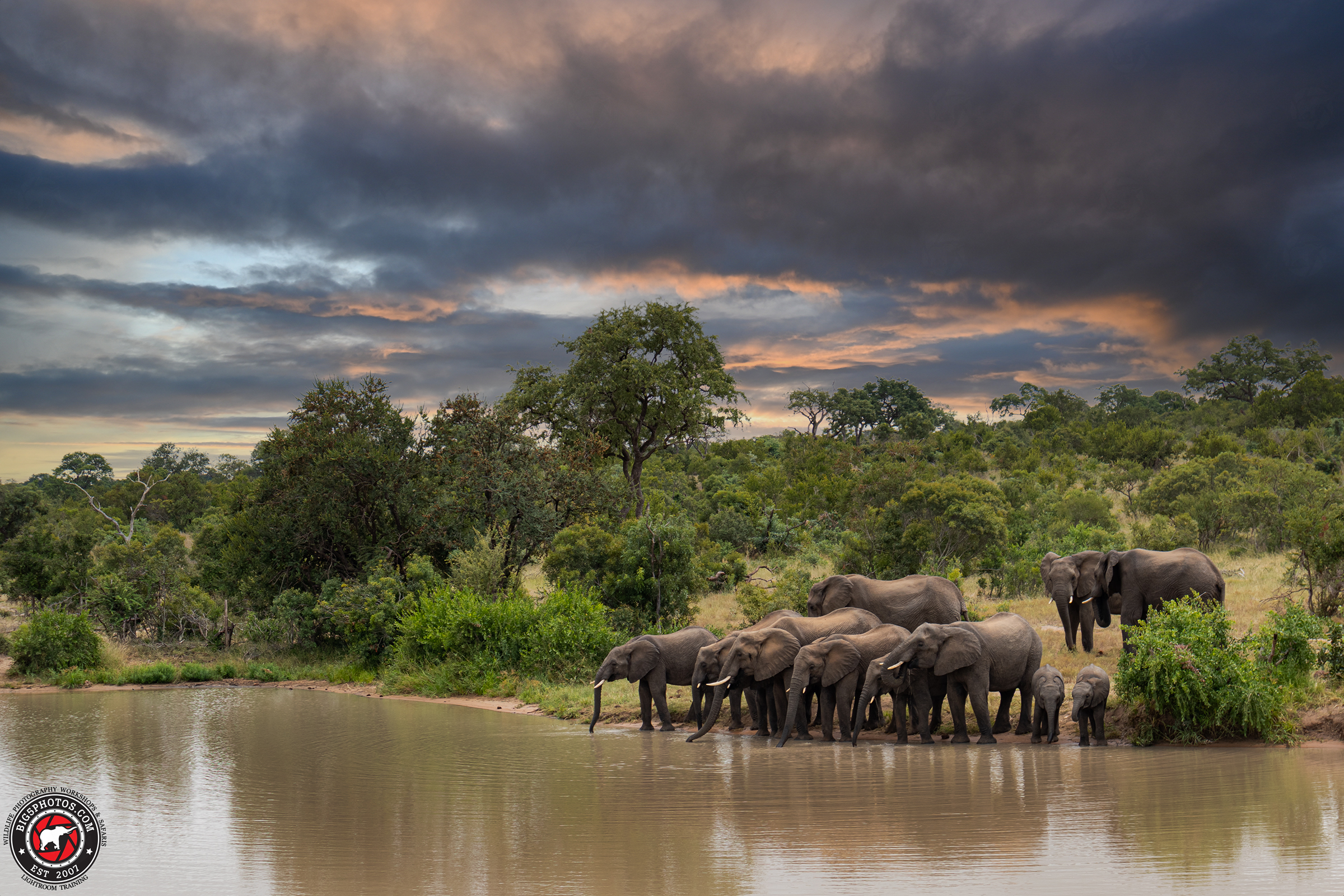 Elephants drinking - 45mm wide-angle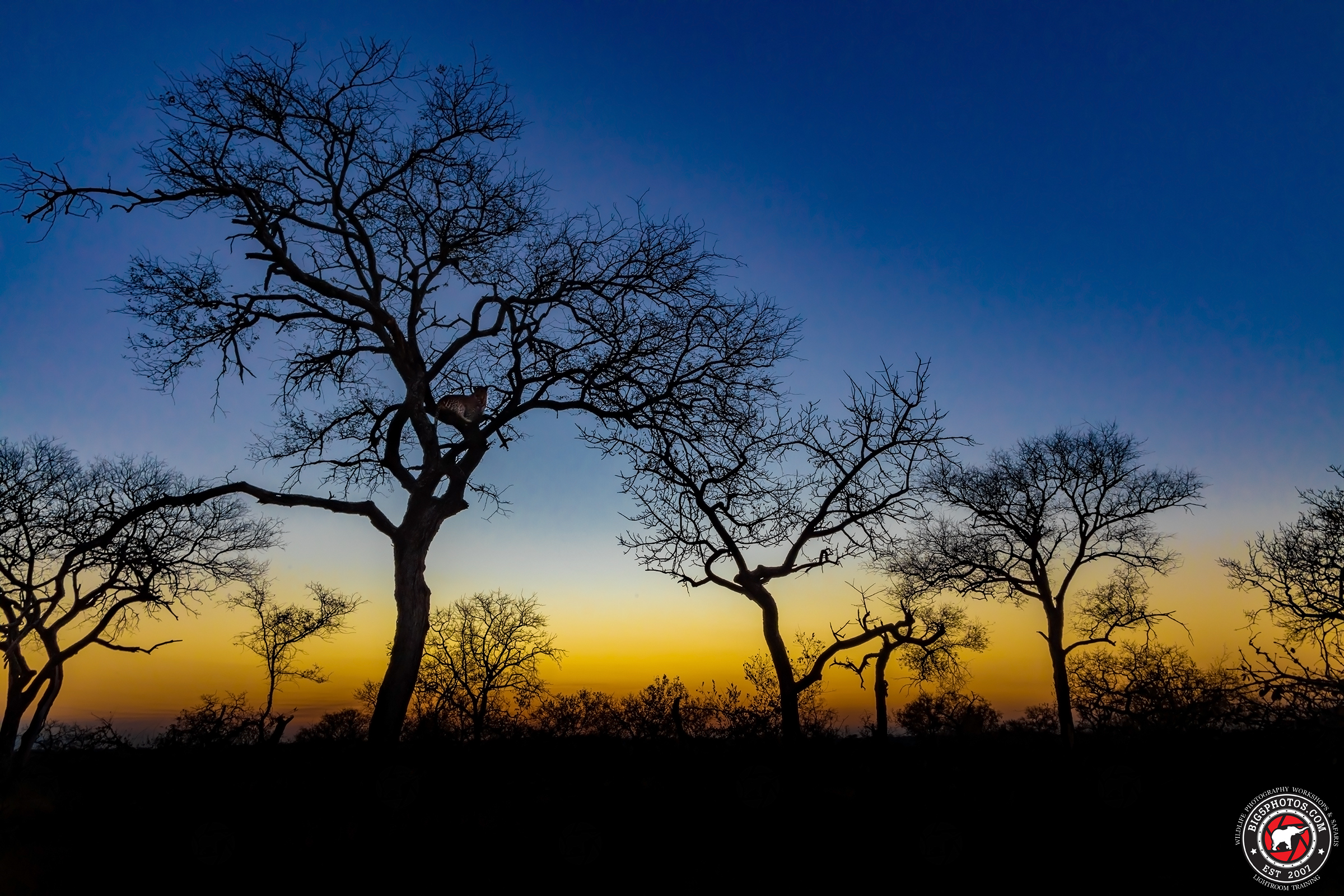 Leopard at sunset - 24mm wide-angle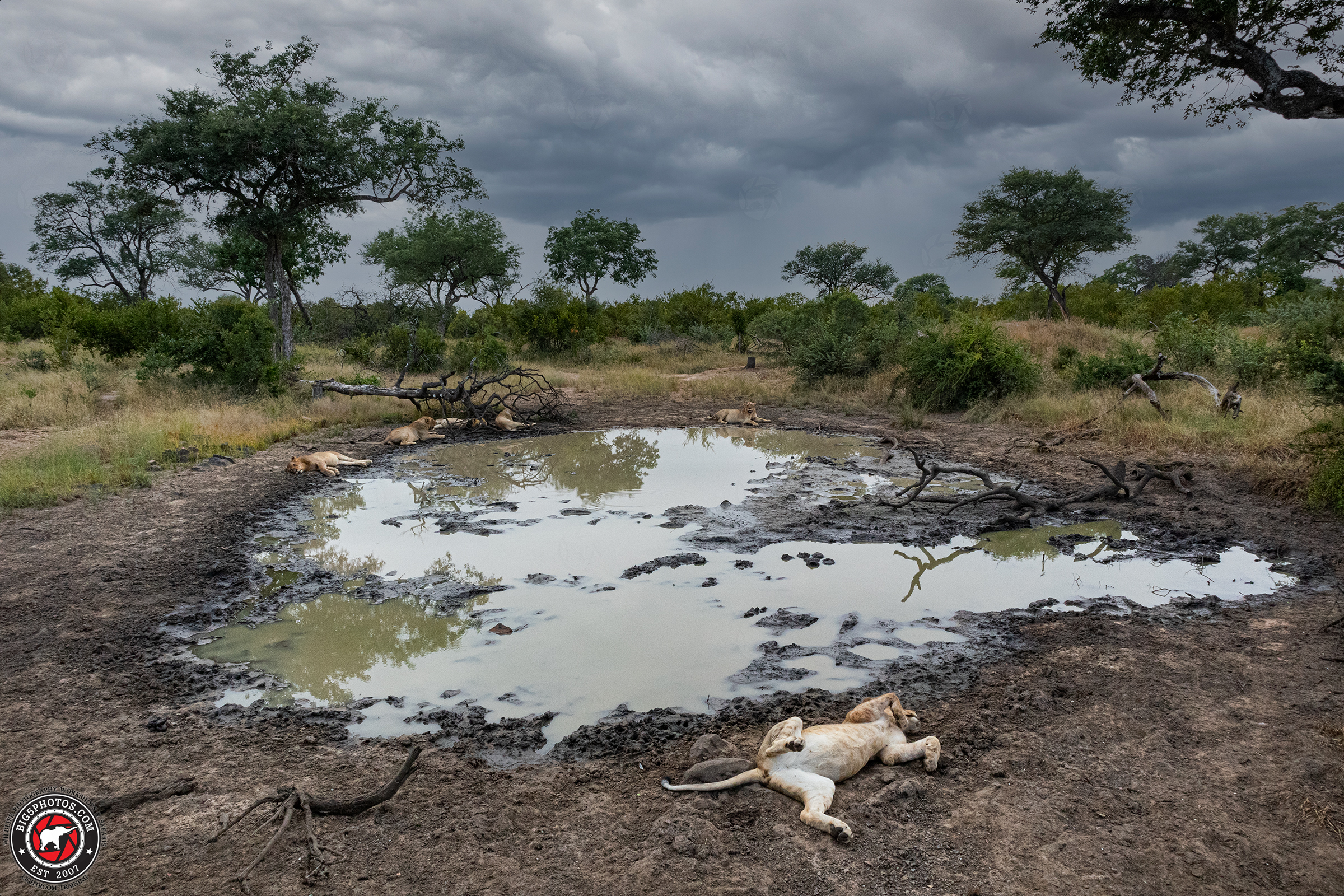 Lazy Lions - 45mm wide-angle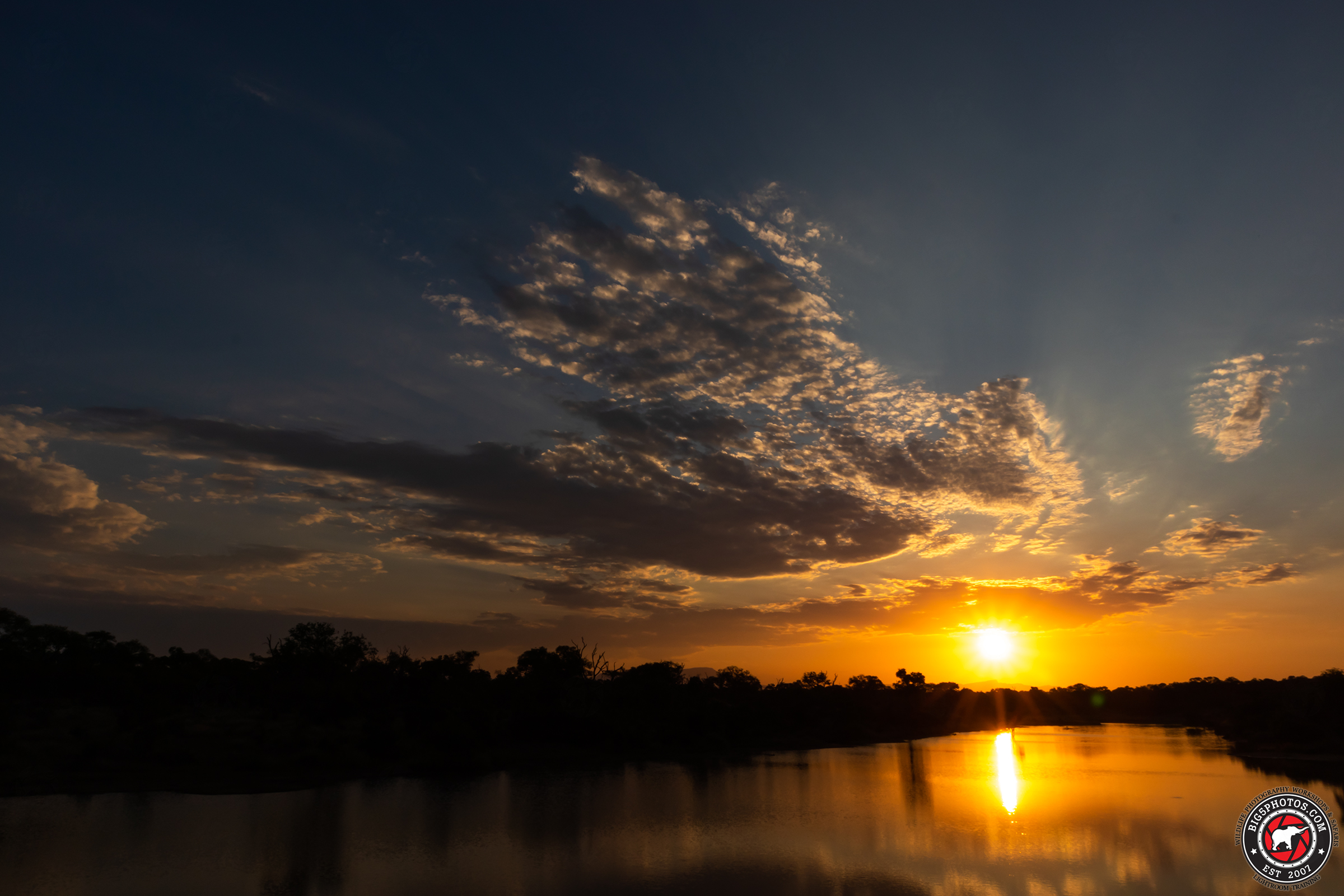 A stunning sunset - 15mm wide-angle

But what about my prime lens?
There is no doubting the quality that a prime lens brings, and there always comes a time where you wish you had it. You may want to photograph small birds or action that is a little further away. This is where a telephoto prime lens really comes into its own. Apart from the obvious quality, these also usually come with a substantial zoom.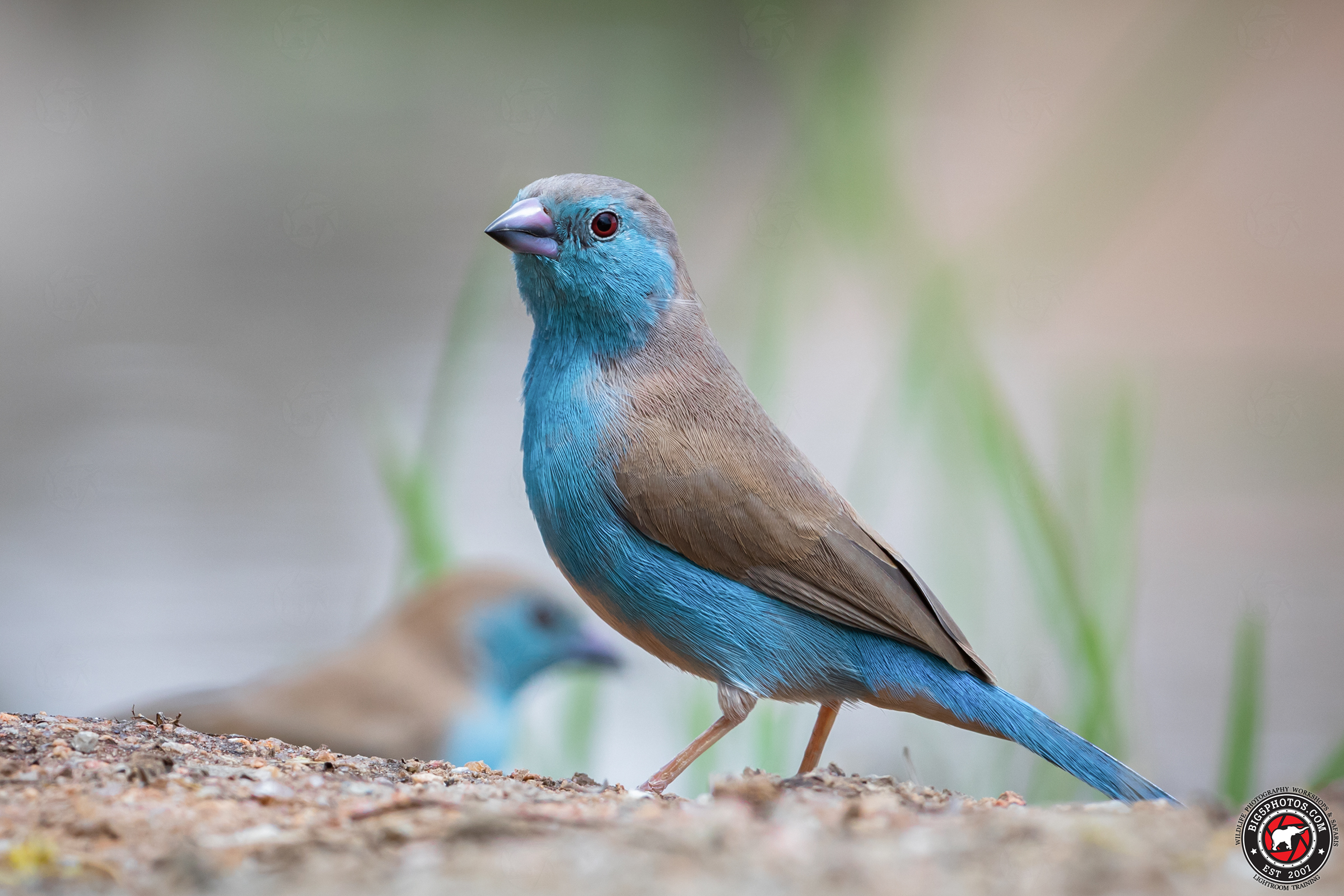 Blue Waxbill @ 500mm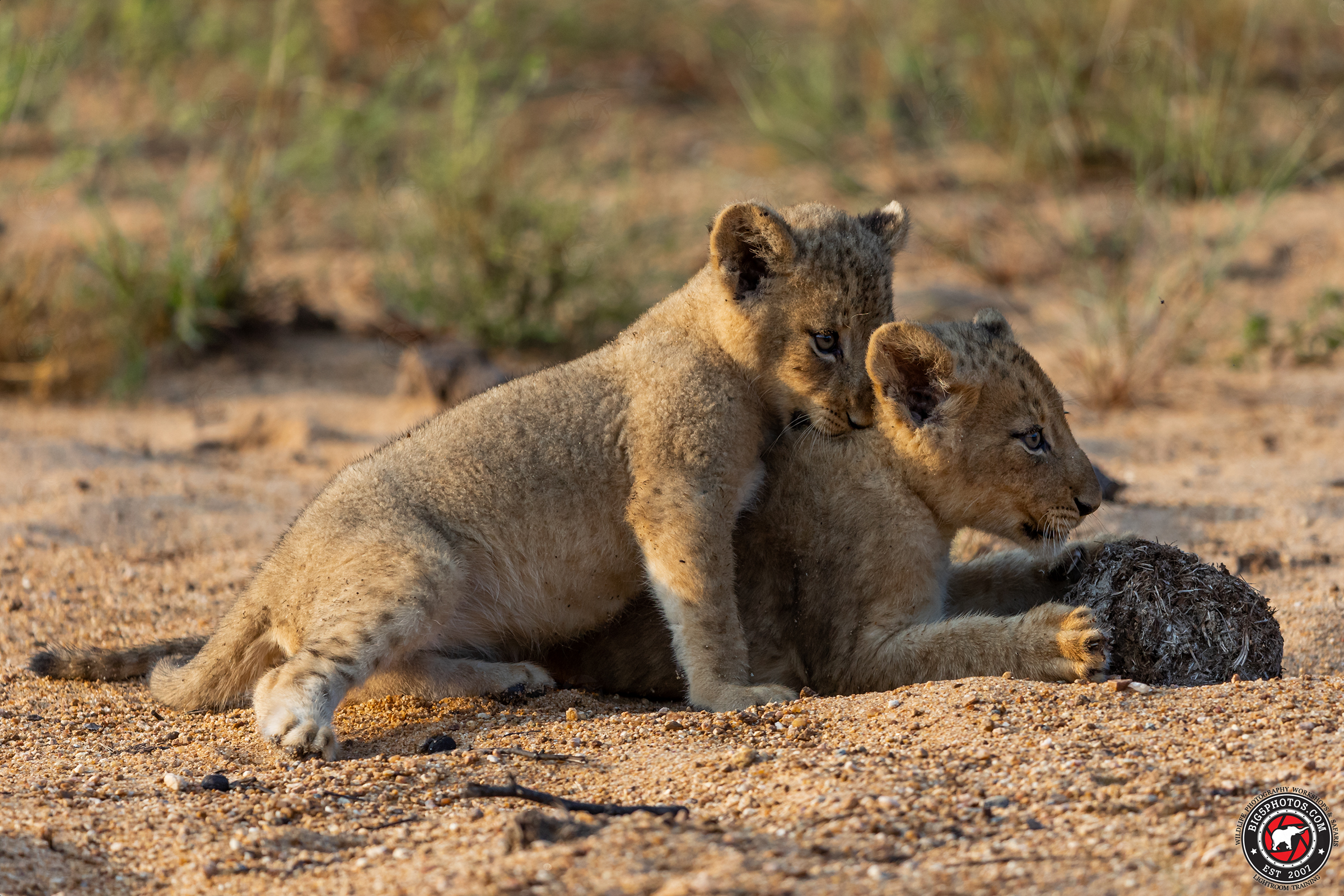 Lion cubs playing at 500mm
 
Can I bring a second or third camera?
It is advisable to bring only what you need. When I run a photo safari, I like to use my main camera with a 200-400 lens. It has a built in 1.4x extender, so my zoom range is 200-560mm. Space is sometimes an issue on safari vehicles, unless you book a private vehicle. To resolve the space issue, I use my main camera along with a much smaller mirrorless camera with a 15-45mm lens attached. That takes particularly good care of my wide-angle requirements. It is rare that I require something that falls between those two ranges. With regards to space on the vehicle, it is important not to take too much along with you. You will end up worrying about your gear and you might miss some cool photo opportunities. I keep a small bag with me which takes care of spare batteries and memory cards, a flash and wireless trigger. I never take my complete camera bag along on a game drive. If you plan things carefully, you will not need anything, and you will cover all bases.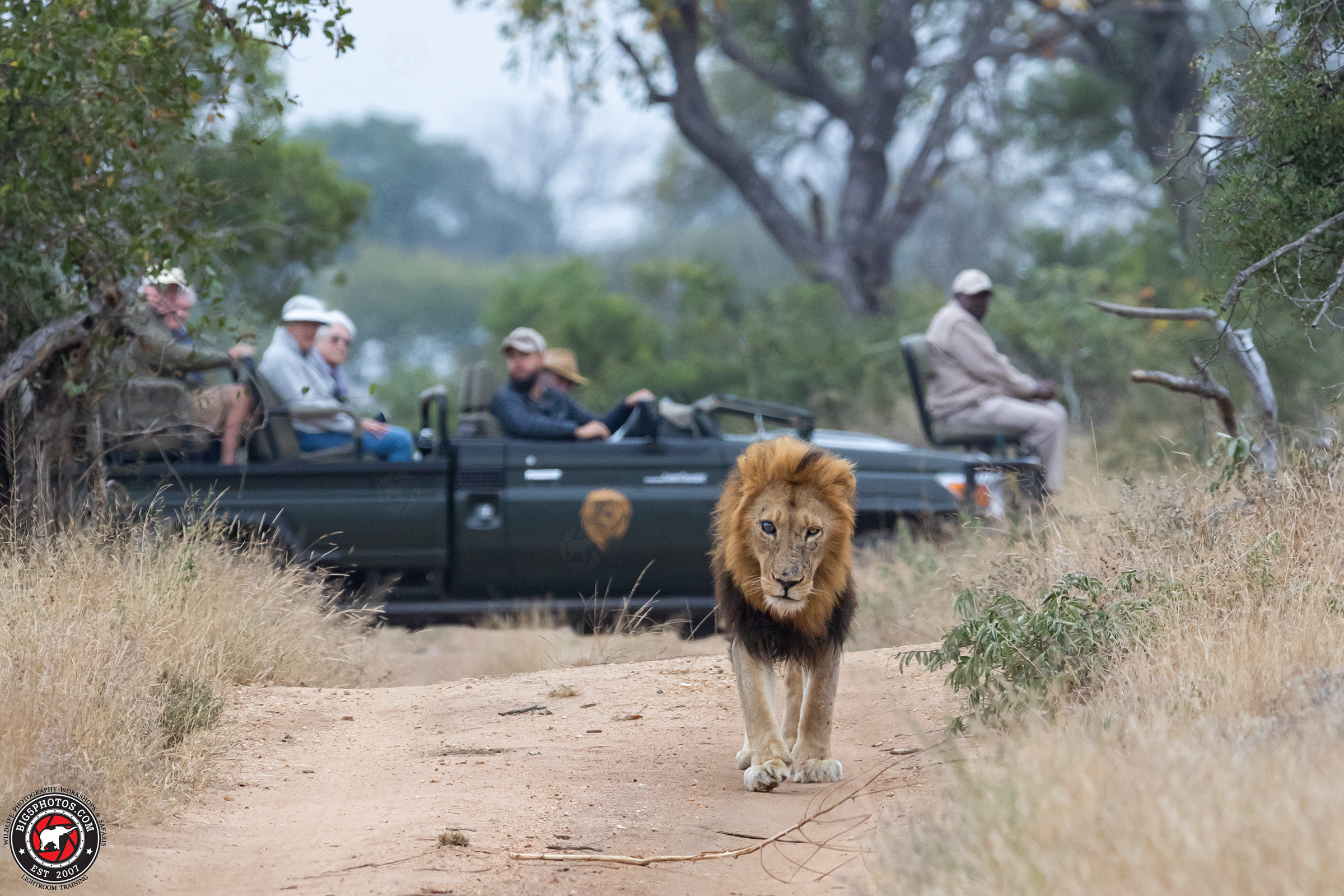 "Mapoza" male Lion recently photographed in Thornybush Nature Reserve. The Shumbalala game viewer and guests in the background.
Need some professional help?
We can arrange a professional Wildlife Photographer to help you with your photographic needs. Whether on safari, a specialist photo safari, or for some advice before your trip. If you need any assistance, please do not hesitate to contact us and we will setup a meeting.